Sunbury On Thames's first choice for CCTV Installation And Repairs
Protect the people, possessions and properties you value most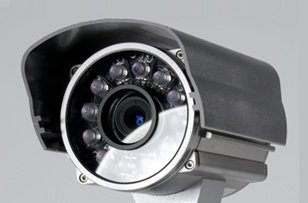 Peace of mind is the biggest reason why residential and commercial customers in Sunbury On Thames choose to install or upgrade their CCTV cameras and security systems.
With homes and offices in Sunbury On Thames containing so many valuables worth protecting – from the people living and working inside, to things like desktop computers, laptops, tablets, mobiles and other tech, it's more important than ever to ensure your CCTV camera fitting provides a defence system that's ready to combat the threat posed by sly and shrewd thieves, burglars and vandals.
Redhill CCTV is here to help. Our experts have the skills and experience to ensure your CCTV cameras and security systems are fit for purpose and ready to protect your valuable commercial and residential property in Sunbury On Thames.
We have experience with and knowledge of every kind of CCTV camera installation imaginable, including:
Highly visible security systems
Hidden cameras
Outdoor security cameras.
Comprehensive indoor and outdoor security systems
Whether you're looking to install CCTV equipment in and around your home for the first time, or to upgrade your workplace set-up, Redhill CCTV is the first local CCTV camera company you should call.
Domestic And Commercial CCTV Installations
For this kind of work, you need to get the experts in. Redhill CCTV Technicians know what it takes to give you a CCTV system that's ready to protect everything you hold dear. We can provide an exceptional CCTV installation service that covers all kinds of security systems, including:
Motion Detection
Wireless and IP Security Cameras for remote access
Night Vision and Day Cameras
Internet Security Cameras
Make no mistake, by getting Redhill CCTV to carry out your CCTV fitting, you can be 100% confident that your CCTV security system will be ready to provide the peace of mind you desire.
As well as a deterrent, home security cameras can also be used by the police to track down all kinds of criminals, thieves and burglars. That's another great reason to get them installed.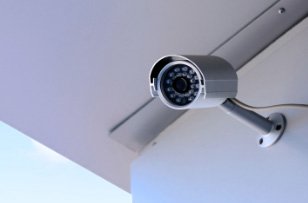 CCTV Repairs In Sunbury On Thames
A fast response is what you need when your CCTV system isn't working properly. And that's exactly what you'll get from Redhill CCTV. Our CCTV Maintenance team can get to locations across Sunbury On Thames at short notice, often on the same day as you call. So try us first.
CCTV Upgrades in Sunbury On Thames
Technological advances mean that CCTV systems get more advanced and more amazing. To ensure your system is cutting edge and providing you with optimum security, call Redhill CCTV. Our Technicians know all there is to know about the latest CCTV systems and will recommend the best set-up for your home or workplace.
Advice You Can Rely On
Because we're independent, we're able to recommend the best CCTV systems for your needs, and aren't compelled to push one supplier's system over another. That spells good news for you, because it means you get unbiased recommendations.
Free Site Surveys
Thinking about getting CCTV, but concerned about the costs or possible disruption during installation? Let us put your mind at rest with a free site survey, during which we will carry out a full review of your property and recommend the best way to protect it.
Competitive Prices
You CAN put a price on peace of mind. And here at Redhill CCTV, we always ensure it's a fair one that represents the quality of the equipment we use and the expertise of our Technicians.
Outstanding Customer Service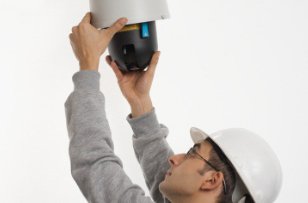 Our Technicians know the importance of leaving customers delighted, and will provide every customer in Sunbury On Thames with the kind of service that'll get you recommending us to friends and family.
Next Day Written Quotations
We won't keep you waiting if you've asked us for a quote. We'll get the figures back to you the day following your request.
For
CCTV system
installation, repairs and upgrades in Sunbury On Thames,
call Redhill CCTV today. We'll act fast, work professionally and leave you with a
CCTV security system
that's ready to protect. Call
0800 008 6994