Digital Aerials Installation and Repair
Enjoy the best quality TV and radio reception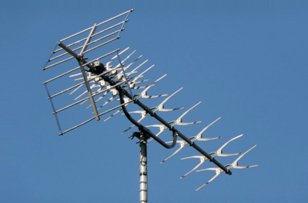 Digital has revolutionised home entertainment, giving consumers access to an amazing variety of TV channels and radio stations.
It's also transformed the quality of the sound and pictures we receive. That's thanks to satellite dishes and digital TV aerial systems that give pixel perfect picture quality.
Redhill Aerials has been helping customers across Surrey navigate the complex and exciting world of digital since way before the Digital Switchover.
Now, residents and businesses far beyond our base in Redhill rely on us for outstanding digital aerial installations, repairs, maintenance and advice.
Digital TV Aerials Installation
If you've finally decided to expand your TV service by getting Freeview, BT Vision or YouView, call us and we'll get everything up and running for you.
Already got Freeview? We think you'll be surprised when you see how much the picture quality can be improved by the installation of a proper digital aerial.
We can also boost your signal strength with amplifiers or MATV, SMATV or IRS systems that are popular with commercial customers who want multi-room installations.
DAB RADIO AERIALS INSTALLATION
Digital Audio Broadcasting (or DAB for short) offers access to a huge range of radio stations that you can't normally tune into in Surrey. Get us to supply and install your DAB aerial system – whether you're a residential or commercial customer. We can also make sure you still receive traditional FM and AM radio signals.
COMPLICATED INSTALLATIONS ARE OUR SPECIALITY
Some companies won't take on some installation jobs, usually due to height restrictions. But our engineers are certified to work at height, so give us a call and see if Redhill Aerials can help you when others can't.
Digital Aerials Repair – TV and DAB Radio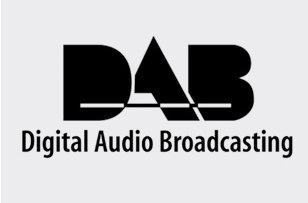 Lost your signal? Don't worry. All is not lost. Redhill Aerials provides the region's top digital TV aerial repair service. Call us out and we'll thoroughly check your:
TV Aerial alignment and positioning
External and internal cabling
Connected aerial points
Home distribution network and amplifiers.
The Redhill Aerials Difference
TALENTED DIGITAL AERIAL TECHNICIANS
Our Technicians all have at least 5 years' experience of working in the digital aerials business. Our comprehensive training ensures they're up-to-date with all the latest digital trends and technologies. They'll get to your home or place of work fast, carry out a full diagnosis of your TV system quickly and get to work fixing the fault.
ALL OUR TECHNICIANS' WORK IS GUARANTEED FOR 12 MONTHS
SAME DAY DIGITAL AERIAL INSTALLATION AND REPAIRS SERVICE
Need your digital aerial installed or repaired in a hurry? Give our emergency hotline a call on 01737 321341. A Technician will arrive as soon as they can in fully equipped vehicles, usually on the same day you've called us (depending on what time that was, and how busy we are, of course).
DIGITAL AERIAL SUPPORT AND MAINTENANCE PACKAGE
For a small annual fee, we'll inspect your digital aerials and other related equipment 4 times per year, and also give you discounts on future work.
Contact Us to find out more about a great service that will give you peace of mind.