Satellite TV Installation, Repairs And Advice In Surrey
Rely on Redhill Aerials For A Fast And Effective Service For Domestic And Commercial Customers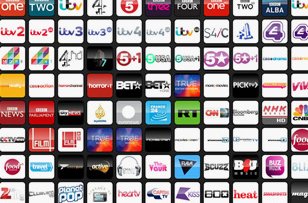 Just got Sky TV and excited to get your dish up and running? Or is your satellite system on the blink and you need it fixed in the blink of an eye? Or maybe you want satellite TV in a few more rooms in your house or office?
Whatever your satellite installation, repair or advice needs, choose Redhill Aerials.
Based in Surrey and serving the whole county from Guildford to Reigate, Epsom to Farnham and everywhere in between – including Redhill of course – our skilled technicians are experts at getting satellite dishes up and fixing faults when your service is down.
If other installers are keeping you waiting, or you've not been happy with their service, give us a call first.
Need your satellite TV service fixed? Call REDHILL AERIALS & SATELLITES 01737 321341
SATELLITE INSTALLATION SERVICE
Buying satellite TV is exciting. But waiting for someone to install it? That's the boring bit. If you want fast satellite installation, give us a call. Domestic and commercial customers across Surrey trust us to deliver a professional service that covers:
Satellite dish installation
Satellite Realignment
Storm Damage
Freesat Installation
Set-top box installation
Satellite points/sockets installation
Multi-room satellite installation
Why not challenge Redhill Aerials to get your dish up in a day with our Same Day Service.
You'll probably have a rough idea whereabouts on your home or office you want your dish or sockets. Just let your Technician know and they'll recommend the best location so you get the best reception without your dish being an eyesore or a nuisance for you and your neighbours.
Our Technicians have installed dishes in all kinds of places, from bungalows to houses to office and apartment blocks.
Wherever they work, our Technicians are trained to ensure they have a minimal impact on your day, whether you're at home or in the office.
We always aim for 100% customer satisfaction. That means leaving the places we've worked the way we found them. With one key difference of course - we'll leave you with a brilliant satellite system that's working beautifully.
Get Redhill Aerials to install your satellite system. Call 01737 321341
SATELLITE FAULT FIXING SERVICE
Bad weather. A faulty system. Or just gremlins in the works. There are any number of reasons why your satellite system can suddenly stop working. And who can handle being without their multi-channel TV service for long these days?
Don't worry. Our technicians are trained to find faults fast and fix them. And our Same Day Service means that, chances are, if your TV service goes down in the morning, we'll have it back up and running in time for the football or big film premiere in the evening (or even sooner!)
Need your fault fixed fast? Send a Redhill Aerials & Satellites Red Alert by calling us on 01737 321341.
SATELLITE ADVICE SERVICE
Sky's not the limit when it comes to satellite TV services in Surrey. Sure, they are the big players and the most popular choice. But there are other options out there, such as:
Freesat Satellite
Foreign language satellite services
Arabic satellite services
Hotbird satellite services
Which one's best for you? We're experts in them all. Just let us know your requirements and we'll offer expert, unbiased advice so you get the service you want.
Call us for satellite advice on 01737 321341
THE REDHILL AERIALS & SATELLITES DIFFERENCE
Here's why you should call us first:
1. SAME DAY SERVICE
Often your satellite system will go wrong just when you've invited friends round to watch a game or film, or as you're reaching the exciting conclusion of a box set. Watching a download on a tablet or laptop just isn't the same.
Call your satellite supplier and you're likely to have a bit of a wait on your hands. So call Redhill Aerials on 01737 321341and see just how quickly we can fix it.
Our same day service covers all types of satellite installation and repairs across Surrey. That means if you live in Redhill, Guildford, Reigate, Epsom, Farnham, Leatherhead, Dorking, Croydon and elsewhere in the county, you should be calling Redhill Aerials first.
Need our Same Day Service? Call 01737 321341
2. LOCALLY BASED LOCAL TECHNICIANS
You can't beat local knowledge. Our technicians are fully trained and locally-based, with years of experience in the digital and satellite TV industry.
3. DOMESTIC AND COMMERCIAL SERVICE
We're ready to help Redhill residents and businesses with all their satellite TV needs.
4. GREAT SERVICE AT A GREAT VALUE PRICE
We know you probably fork out a fair bit each month for your satellite subscription. The last thing you need is another big bill to fix things when they go wrong. That's why we offer the most competitive prices in Surrey.