DIGITAL TV AERIAL AND SATELLITE SYSTEM INSTALLATIONS IN EPSOM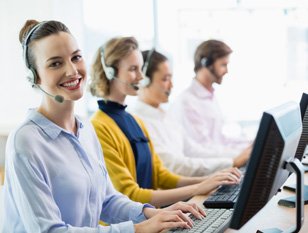 When it comes to TV aerial and satellite system installation in Epsom, few, if any can match the speed of response and the quality of service offered by our teams here at Redhill Aerials.
We offer installations, repairs and maintenance for a wide range of digital TV systems, whether you've got or are getting Freeview for your home, Sky for your workplace or any other digital service.
With our Technicians ready 7 days per week for aerial and satellite installation and repair work in Epsom, we're able to provide a swift response service few can match. Imagine calling us and hearing our Technician knock at the door within an hour. That's what we aim for, and in most cases, it's what we achieve.
See how quickly we can get to you. Give us a call.
We're not only quick, we provide a broad range of services too. Take a look at all the ways Redhill Aerials can help the residents and businesses of Epsom:
TV Aerial Installations
TV Aerial Repairs
DAB Radio Aerials
TV Aerial Repairs
Satellite TV Installation
IRS Systems
Satellite Dish Realignments
Digital TV Aerial Upgrades
Multi Room Installation
BT Vision Aerials
Extra TV Points
TV Wall Mounting
Satellite Dish Repairs
Sky Q Installation
Storm Damage Repair
Freesat Fitted
Freeview Installation
Communal Aerials
Whatever you call us for, you can be sure we'll do what it takes to get your system installed or fixed first time. We can also provide advice on anything and everything related to TV aerials or satellites to customers in Epsom.
From a Sky satellite set-up to a Freeview fault fix, our Technicians know all about all kinds of digital TV systems including Freesat, BT Vision and YouView. We have the expertise. You have our phone number. Give us a call.
RELY ON REDHILL AERIALS
When you call someone to fix a fault or install a satellite system, reliability is vital. Here's why Redhill Aerials should be top of the list for
satellite and digital TV customers in Epsom
:
Our Technicians have built up their expertise by having over 5 years' experience in a wide range of digital TV systems
They'll arrive at your place with a van full of new equipment and replacement parts. It really helps them complete 95% of jobs in one visit
100% customer satisfaction. That's our aim, and we'll pull out all the stops to make sure every Epsom customer recommends us to friends and family
We're ready to help you in Epsom
Call Us FREE on 0800 145 5309
DIGITAL TV AERIAL UPGRADES IN EPSOM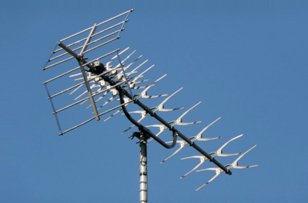 Chances are like most homes and businesses in Epsom, you've embraced the digital revolution and are making the most of the extra channels and enhanced picture and sound quality that's all part and parcel of digital TV.
Our Technicians have vast knowledge and experience of all the latest digital products and technology. They're ready to talk through the advantages of an upgrade with you.
Because we're independent you can be sure the advice we give is totally unbiased and has your best interests at heart. We won't sell a satellite system just because we're on commission. Whatever we recommend will be because we truly believe it's the best solution for you.
SATELLITE INSTALLATION AND REPAIRS IN EPSOM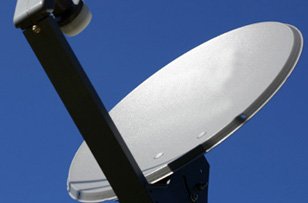 Don't fancy climbing up on the roof to set up or repair your satellite system yourself? In fact, we seriously recommend you don't as it's dangerous work that should be left to the experts.
Our Technicians are experts, with years of experience of installing and repairing systems in Epsom and across Surrey. Leave it to us to get your Sky system started or back working. We'll get to you fast, and work efficiently to get the job done.
If you've had a bad experience with another supplier, give us a try. Here's why Redhill Aerials should be the first company you call for satellite installation and repair services in Epsom:
We'll repair all kinds of systems: Sky, Sky-Q, foreign language satellite services and Freesat satellite services.
We price our work competitively so you get value for money
We can offer a Same Day Service to all addresses in Epsom
No Job Too Big, Too Small, Or Too High Up! From a simple satellite points installation to a complex repair on a high rise, our Technicians are ready to tackle whatever stands between you and getting the digital TV service you want.
Here's the Redhill Aerials number. 0800 145 5309. Call our satellite maintenance team now. Our Technicians are on duty now and ready to bring their skills to Epsom.