DIGITAL TV AERIAL AND SATELLITE SYSTEM INSTALLATIONS IN Ramsgate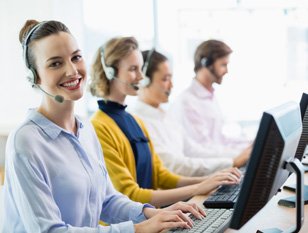 Installing digital TV aerials and satellite systems on roofs and the sides of buildings is our speciality. Our expertise and experience makes Redhill Aerials one of the most trusted TV aerial and satellite system installation companies serving Ramsgate.
We provide repairs and maintenance too for domestic and commercial customers. Whether you've got Sky, Freeview or another service, and even if we didn't install your system, we can fix it.
We know that problems can strike at any time. You probably use your TV services more at the weekend, so if they go wrong then, it's good to know that Redhill Aerials Engineers are on call 7 days a week and ready to respond quickly by providing installation and repair work in Ramsgate. And when we say we're quick, we really mean it. We aim to get to your door within an hour of receiving your call.
Call 0800 145 5309 and see if our 1 hour response service can help you.
So just what services are we so skilled and speedy at providing? The following list covers the services we offer customers in Ramsgate:
TV Aerial Installations
TV Aerial Repairs
DAB Radio Aerials
TV Aerial Repairs
Satellite TV Installation
IRS Systems
Satellite Dish Realignments
Digital TV Aerial Upgrades
Multi Room Installation
BT Vision Aerials
Extra TV Points
TV Wall Mounting
Satellite Dish Repairs
Sky Q Installation
Storm Damage Repair
Freesat Fitted
Freeview Installation
Communal Aerials
Call us out to perform any of those tasks and we'll aim to impress. We can also provide advice on issues and equipment that relate to TV aerials or satellites.
Whether you ask us if Sky is right for you, or if Freeview offers enough variety, our Technicians will be happy to help. We have the skills and knowledge. Just call us and we'll be happy to share what we know.
RELY ON REDHILL AERIALS
When your satellite system goes down, or your set top box starts playing up, you want to be sure that whoever you call out to fix it is reputable and reliable. That's Redhill Aerials. We've helped satellite and digital TV customers in Ramsgate before, and we're ready to help you now. Here's why you should have our number in your mobile's contact book:
All our Technicians have at least 5 years' experience in a wide range of digital TV systems, so they know their stuff
95% of jobs we carry out get finished in one visit
Customer satisfaction really matters to us, so providing an exceptional service is our top priority
Call Us FREE on 0800 145 5309
DIGITAL TV AERIAL UPGRADES IN Ramsgate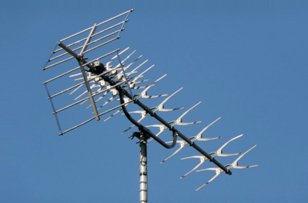 Stand still and you'll fall behind. Especially in the fast-changing world of digital TV. It's why we ensure our Technicians keep up to date with all the trends and developments in our industry, no matter how experienced they are.
Only by staying on the cutting edge can we offer customers in Ramsgate an exceptional service and information and insights about all the latest developments.
If you want to make sure you have the digital TV system that best meets your needs give us a call.
We'll let you know whether an aerial or equipment upgrade is right for you. And because we're independent you can be sure the advice we give is totally impartial.
SATELLITE INSTALLATION AND REPAIRS IN Ramsgate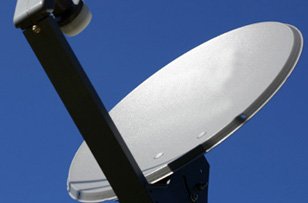 Satellite set-ups and repairs are always best left to the experts.
Our Technicians have at least 5 years' experience of installing and repairing systems including plenty in Ramsgate. Call us out and we'll get our ladders out to take a good look at the state of your dish, or to get a brand new dish in place and ready to receive a great TV service.
Here's why Redhill Aerials should be your first choice for satellite installation and repair services.
Whether your chosen satellite service is Sky, Sky-Q, foreign language or Freesat, we'll install, repair and maintain it
Our prices are some of the most competitive in Ramsgate
Our Same Day Service is really popular with customers
No Job Too Big, Too Small, Or Too High Up! Vertigo isn't something our Technicians suffer from. They're all certified to work at heights, so if another installer has said no to your installation, give us a call on 0800 145 5309. Our Technicians are active today in the Ramsgate area.