We're the people to call for a reliable satellite installer Guildford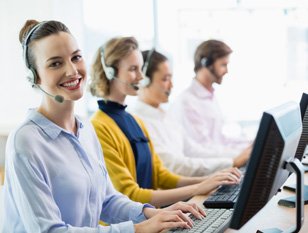 How can so much entertainment come from one dish and a small set-top box? That's the magic of satellite television. And when it comes to being a satellite installer Guildford can trust, Redhill Aerials and Satellites is the best in the business.
We are experts in fitting satellite dishes, fixing them, and installing all the other elements you need to get a great satellite service. Whether you're looking to get Sky for the first time, or an upgrade to Sky-Q, or if Freesat or one of the foreign language satellite services are what you've got your heart set on, call Redhill Aerials and Satellites. We're a trusted satellite installer Guildford-wide, and we're open seven days a week and ready to take on the jobs some other companies will say 'no' to because of perceived risks in reaching the locations needed to install or repair a satellite dish.
Looking for a Freesat Satellite Installer Guildford? Look no further.
Want satellite without signing a contract or having to pay monthly bills? That's the beauty of Freesat. Here at Redhill Aerials and Satellites, we'll install the dish, and the set-top box if you need it. Freesat actually comes in two formats, one from Sky and the other a joint venture between the BBC and ITV. Call our satellite installer Guildford team and we'll happily give you a brief overview of both services and help you make a decision.
A Sky TV Satellite Installer Guildford can depend on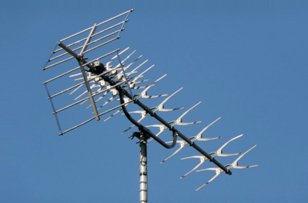 While Sky certainly isn't the limit when it comes to satellite TV, it remains the most popular satellite TV service in Britain. Small wonder our satellite installer Guildford team is kept busy by residential and commercial customers in the area asking us to install a satellite dish, or fix a set-top box so they can get the great satellite services that Sky offers, including Sky-Q. Call us for a swift Sky installation, and we'll bring the satellite dish and everything else required to get you up and running. Redhill Aerials and Satellites are also the people to call for Sky repairs, especially if your dish has been on the receiving end of storm damage.
The only foreign language satellite installer Guildford businesses and residents need to call
When it comes to satellite installation, we do it all. Astra. Eutelsat. Hotbird. Our technicians have the expertise to get your service installed quickly or repaired fast. We're open 7 days a week, making it easier to book appointments at times that are more convenient for you. And our technicians are happy to take on satellite installation jobs other companies in Guildford might have refused for being too risky. We're also dab hands when it comes to foreign language satellite repairs and maintenance, so be sure to save our number in your phone.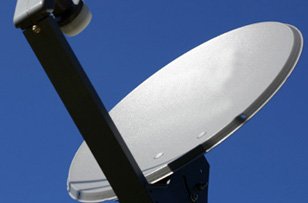 For the only satellite installer Guildford businesses and homes need to call on for fittings, fixes and general maintenance of all satellite TV systems, call Redhill Aerials and Satellites on 01737 321341.
Our Other Guildford Based Services
TV Aerial Repairs Guildford
CCTV Installer Guildford
TV Aerial Installer Guildford