The best TV aerial installer Guildford can get.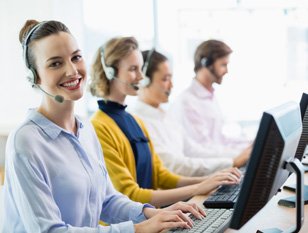 It's a TV aerial that brings you all those great shows and sporting events, if you're a Freeview, BT Vision or YouView customer. So it's good to know that there's a top quality TV aerial installer Guildford homes and businesses can rely on to ensure TV aerials are set-up perfectly, repaired quickly and maintained brilliantly.
The TV aerial installer Guildford team at Redhill Aerials and Satellites is ready to help should you need someone to set up your BT Vision, Freeview or YouView service. We are open seven days a week, and ready to take on even the riskiest of TV aerial installations Guildford-wide. Redhill Aerials and Satellites is also the first company to call if your TV aerial installation is in a high up or hard to reach place, as our TV aerial installers are qualified to work at heights some other companies will refuse to reach.
The most reliable BT Vision TV aerial installer Guildford
BT has certainly grabbed a big share of the world's major sporting events. Small wonder that our TV aerial installers Guildford-wide are being kept busy ensuring local customers have the best aerials and the BT set-top box required to bring them the UEFA Champions League, the English Premier League and other big sporting events like The Ashes, all live. So call Redhill Aerials and Satellites and we will bring all the kit you need to get BT Vision up and running in your home or workplace.
An independent Freeview TV aerial installer Guildford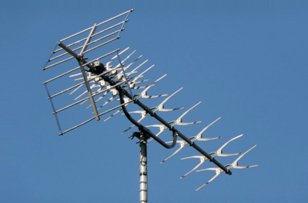 Who doesn't like a freebie? Certainly, the people of Guildford are loving Freeview, judging by the amount of work our TV aerial installer Guildford team is getting. Certainly the fact that you can get more channels without a contract or monthly bills appeals to many. And with TVs made since 2010 coming with Freeview pre-installed, it's perhaps the easiest, most widespread digital platform you can receive through your TV aerial. It's always best to choose the services of a professional and top-rated TV aerial installer Guildford residents. And that's Redhill Aerials and Satellites. If you need a new digital aerial installed from scratch, call us. We will bring the skills and all the hardware that's needed to ensure your Freeview service is the best it can be. All the TV aerial installation work our team carries out is guaranteed for a year. So too the equipment they install. We are even the TV aerial installer Guildford businesses and domestic customers can call on to set up Freeview services in multiple rooms.
Top YouView TV aerial installer Guildford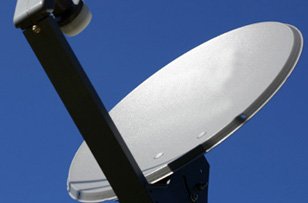 TheRedhill Aerials and Satellites number is the one to save to your phone to make sure you can contact the best YouView TV aerial installer Guildford can get. We know all about YouView and how to get you the best reception in Guildford. As well as installing YouView, we can also carry out YouView repairs and maintenance work to the highest standards. And speaking of high, our technicians are prepared to scale the heights to install or repair aerials in difficult to reach locations. Some other companies refuse these trickier jobs, so don't waste your time with them. Call us first.
Call Redhill Aerials & Satellites on 01737 321341. We're fast, reliable and based locally to Guildford.
Our Other Guildford Based Services
TV Aerial Repairs Guildford
Satellite Installer Guildford 
CCTV Installer Guildford