Your top rated TV aerial installer Camberley service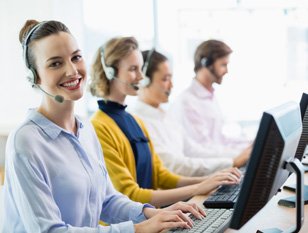 BT Vision, Freeview and YouView customers will all appreciate the value of having a professionally installed, top quality aerial with a powerful amplifier. They're all vital ingredients if you want to enjoy the wealth of entertainment options that these and other TV aerial based platforms offer.
The team at Redhill Aerials and Satellites is ready to supply and install all the equipment you need to enjoy these services to the max. We can bring along the TV aerials you need, plus the skills to install them in the right place facing the right direction. We can also bring any set-top boxes so you can enjoy the services in your place, and we can even set up multi-room services, so it's not just whoever's got the remote in the lounge who gets to control which of the amazing variety of digital channels people get to watch.
Our expertise also means we're not just a trusted TV aerial installer Camberley, we're also the people to turn to for advice, tips and advice about BT TV, Freeview, YouView and other TV aerial services. What's more, because we're an independent business, you can be sure that whatever recommendations we make are in your best interests, and not because we have to push one brand's equipment or services over another's.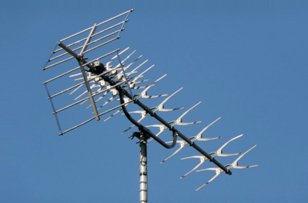 The benefits of using us as your TV aerial installer Camberley don't end there. We get 95% of jobs completed on the same day we started them, so you won't be left hanging around waiting for your aerial installation. And we are open 7 days a week, which helps make it easier to book appointments with our technicians, without having to take time off work if you can't or don't want to.
And what about if you want an aerial installed somewhere that's very high up or in a hard to reach place? Call Redhill Aerials and Satellites. Our technicians are cleared and qualified to work at height, so we can often do TV aerial installations that other companies refuse to entertain because of height restrictions.
Another benefit of calling Redhill Aerials and Satellites and making us your go-to TV aerial installer Camberley is the quality of our workmanship, the competitiveness of our quotes and the professionalism of the service we offer every customer, every time.
Your best Freeview TV aerial installer Camberley
We will make sure your TV aerial brings you the best of Freeview, and we can help you decide which Freeview option best meets your needs.
Your number one YouView TV aerial installer Camberley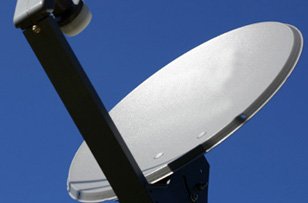 What are the advantages of getting YouView for your home or business? Call us for unbiased advice as well as a top quality YouView TV installation service wherever you are in Camberley.
Your best choice for a BT Vision TV aerial installer Camberley
Get ready for a real UEFA Champions League football fest all delivered through your TV aerial. We will bring everything you need to enjoy BT TV and its great range of shows, sports and other entertainment, some delivered in Ultra HD.
For the best TV aerial installer Camberley can get, call us on 01737 321341.
Our Other Camberley Based Services