We're a top-rated TV aerial installer Esher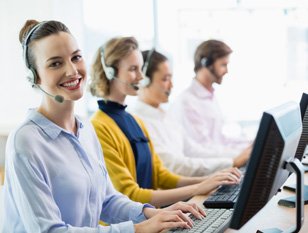 Installing a TV aerial is certainly a specialist task and one you should always get a professional to sort out for you. Here at Redhill Aerials and Satellites, we have a big team of professionals who are on call 7 days a week, ready to provide a top grade TV aerial installer Esher service.
There are plenty of digital TV services that require you to have an aerial in order to receive them. We're talking the likes of Freeview, YouView and BT Vision. Knowing what aerial will get you the best service, and which direction to point it in is where we can help. And, of course, we're experts at supplying and installing the TV aerials and associated hardware and software you'll need to get your chosen service working for you.
Because we make ourselves available during the week and at weekends too, it's often easier to book appointments for TV aerial installations with us than other companies who might not be open 7 days a week. In short, we like to think of ourselves as the most flexible and available TV aerial installer Esher can get.
We're also an independent company, which is important for you as it means that the recommendations we make and the advice we give you is impartial, with your best interests at heart. We're not tied down to having to recommend one TV aerial system over another. So you can trust us to be unbiased.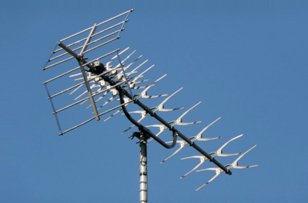 And there's more good news if you're looking for a TV aerial installer Esher homes and businesses. Because of the skills our Technicians possess, we're able to get 95% of jobs in the bag on the same day we start them, so we won't keep you waiting if you've decided to upgrade your Freeview service, or get BT Vision or YouView for your home or business.
Been refused a TV aerial installation because another company has said they can't help you because your aerial is too hard for them to reach, or their engineers aren't prepared or qualified to work at those sorts of heights? Call Redhill Aerials and Satellites and you'll find a team that's qualified and motivated to take on all kinds of challenges, and most of the ones others refuse.
Redhill Aerials and Satellites – a top Freeview TV aerial installer Esher
Call us for advice on which type of Freeview service will best meet your needs and we'll make sure your TV aerial is fit for purpose. Our Engineers will also talk you through how to use Freeview if you need things explaining.
Redhill Aerials and Satellites – a quality YouView TV aerial installer Esher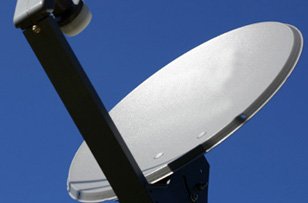 Call us first if you want your TV aerial installed fast so you can enjoy YouView TV and all its services.
Redhill Aerials and Satellites – the best BT Vision TV aerial installer Esher can get?
If the reviews and recommendations we get from customers are anything to go by, then the TV aerial installation service we offer Esher is extremely popular. Why not try us first to see if we're as good as they say we are?
For a TV aerial installer Esher can bank on for a quality service, call Redhill Aerials And Satellites on 01737 321341.
Our Other Esher Based Services
TV Aerial Repairs Esher
Satellite Installer Esher
CCTV Installer Esher