Fast. Reliable. And recommended for TV aerial repairs Esher.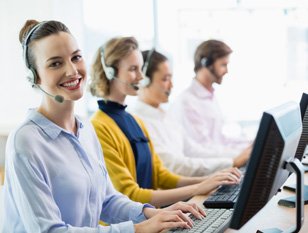 They certainly make TV aerials sturdy these days. After all, the changeable weather conditions you can experience in Esher really leave TV aerials exposed up on your roofs or attached to the sides of buildings. Storm damage can cause an aerial to be knocked off course, and that has the knock-on effect of disrupting your TV service, be it BT Vision, YouView or Freeview.
And it doesn't have to be a full-on storm to render your TV aerial useless. High winds can do just as much damage. So too general wear and tear, or problems with the wiring. With so many potential reasons that may cause your TV aerial to develop a fault, it takes an expert eye to quickly spot the problem, and experienced technicians to put it right. Those experts with the experience you need can be found in the Redhill Aerials and Satellites team.
We're on duty all week long and at weekends too, ready to service businesses and residents in Esher and all over Surrey. We've proven our worth, thanks to a same day TV aerial repairs Esher job completion record that stands at 95%. Our engineers also have the qualifications that allow them to take on TV aerial repairs at all sorts of heights and in hard to reach areas of your home or business, so calling us will give you a better chance of avoiding the disappointment of being told that your aerial repair can't be done.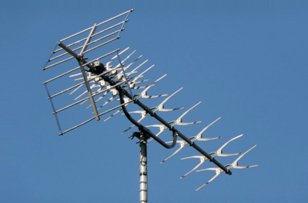 Our quotes are among the best in the business when it comes to offering great value for money – another good reason why you should be calling Redhill Aerials and Satellites first for TV aerial repairs Esher-wide. And you can be sure, any hardware or software or system that we recommend when carrying out TV aerial repairs is the best for the job and designed to meet your needs. That's because we're an independent company and not tied down to recommending one brand over another.
So when your TV aerial causes your BT Vision service to go down or your Freeview to play up, one call to Redhill Aerials and Satellites is all you need to get the ball rolling and your TV service on its way to getting fixed fast. You can even call us if we didn't fix your TV aerial in the first place as we are experts with all kinds of aerials and will get to the crux of the problem no matter what.
We're the ones to contact for YouView TV Aerial Repairs Esher
We're experts at all kinds of TV aerial repairs for all kinds of set-ups.
Get in touch with us for Freeview TV aerial repairs Esher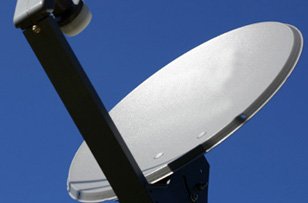 We fix faults fast and are experts at Freeview-related TV aerial repairs.
We're the people to call if you need BT Vision TV aerial repairs Esher
We've seen it all when it comes to faults that can occur with BT TV and TV aerials, so when you call us, you can expect quick solutions.
We are prepared and motivated to carry out TV aerial repairs Esher-wide. So call us now on 01737 321341.
TV Aerial Installer Esher
Satellite Installer Esher
CCTV Installer Esher