Who's the best TV aerial installer Woking can call?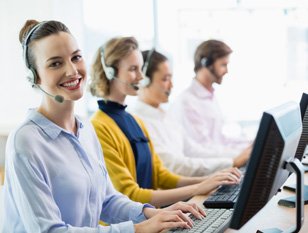 Redhill Aerials and Satellites have the skills, the expertise and the motivation to provide businesses and residents in Woking with a truly exceptional TV aerial installation service.
So whether you're looking for a new aerial or a replacement aerial to give you BT Vision, Freeview or YouView, call our TV aerial installer Woking team. They're on duty 7 days a week, and are responsible for providing Woking customers with an outstanding and independent TV aerial installation service. Such is their level of expertise, 95% of jobs we start are completed on the same day. Now that's a proper same day service!
What's more, if you've been let down by other companies whose engineers aren't prepared or able to take on satellite installation jobs in high up or hard to access locations, call the TV aerial installer Woking team. You can rely on us to say 'yes' to tricky jobs because our engineers are qualified to work at heights others aren't.
Trust our BT Vision TV aerial installer Woking service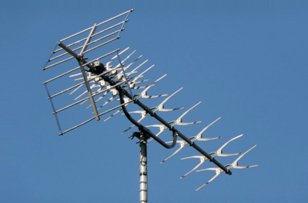 The BT Vision service is fast becoming a big rival of Sky TV, certainly when it comes to sport, with exclusive rights to show UEFA Champions League and Europa League games, as well as the Premier League and the Ashes. That helps explain why we're getting so many requests from Woking customers for our BT TV aerial installation service. We will bring the aerial you need as well as all the associated hardware and software, making a call to the Redhill Aerials and Satellites TV aerial installer Woking team the only call you'll need to make to get your home or business BT TV.
Rely on our Freeview TV aerial installer Woking service
You've probably seen the Freeview TV ads that make much of the fact that the service offers great TV for free. We're the people to call if you want to install the kind of powerful TV aerial that will bring you the best that Freeview has to offer. We're proud of the track record of our TV aerial installer Woking team, who deliver a swift and professional Freeview installation service to homes and businesses across Woking. Call Redhill Aerials and Satellites if you want quick, if you want professional, if you want great customer service and if you want Freeview installed and explained to the highest standards.
See if our YouView TV aerial installer Woking service is as good as we claim it is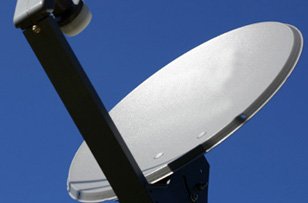 Don't rely on our word for it. See what Woking customers say about Redhill Aerials and Satellites. We're on call 7 days a week, ready to bring homes and businesses in Woking the skills and equipment they need to enjoy YouView services. Our customer service levels are second to none. That's because we train all our Engineers to be the best – and the bravest. Our TV aerial installer Woking team are ready to take on YouView aerial installations that others might baulk at, for being in a location that's too tricky for them to reach.
When wanting a TV aerial installer Woking, there's only one number you need to remember. The Redhill Aerials & Satellites number which is 01737 321341.
Our Other Woking Based Services
TV Aerial Repairs Woking
Satellite Installer Woking
CCTV Installer Woking